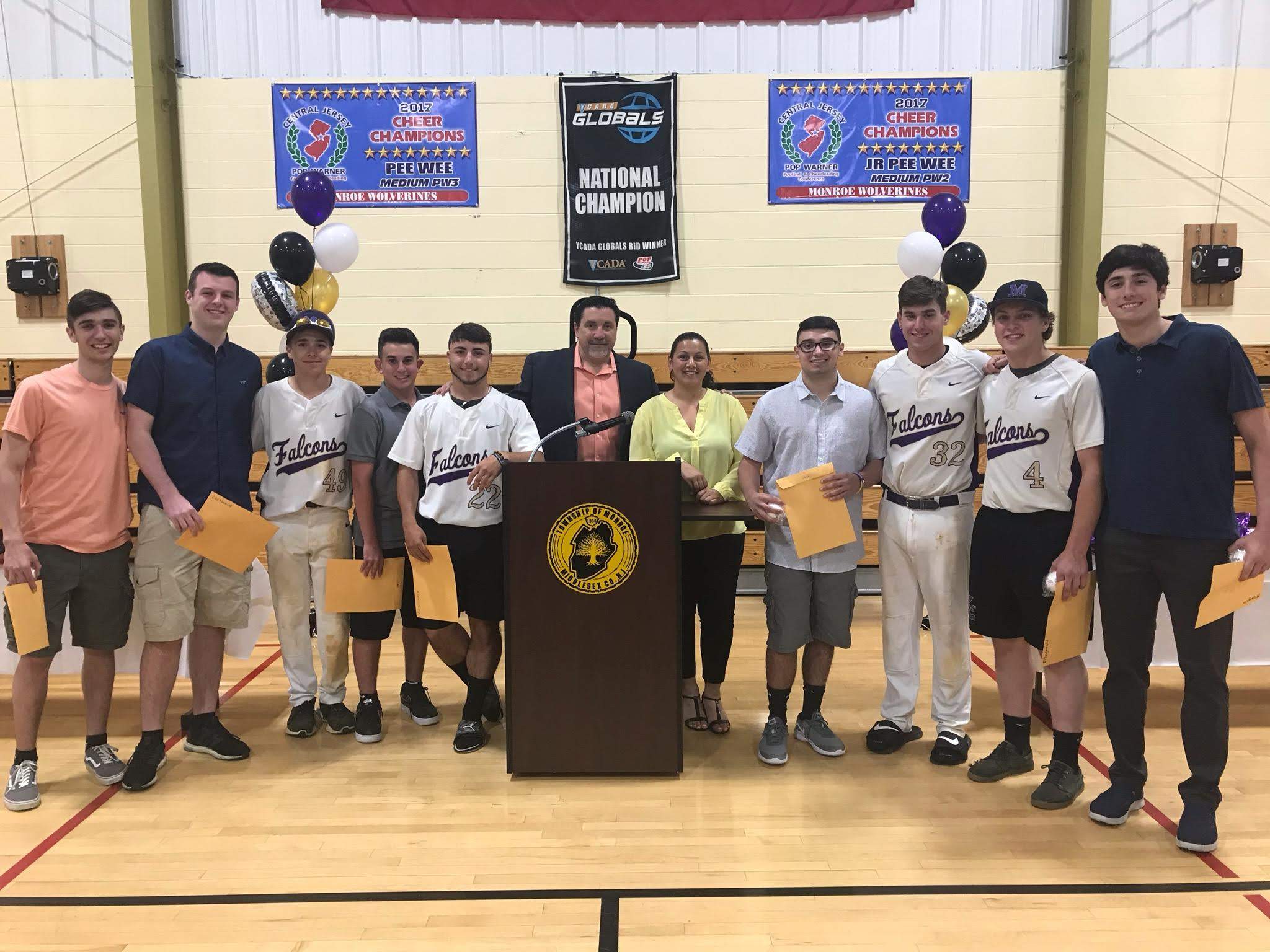 On Monday, May 20th at the Rec Department Annual Scholarship Dinner, the MTBA proudly presented scholarships to 9 deserving High School Seniors who have been a big part of the MTBA Family. The MTBA is privileged and honored to help contribute to these young men's continuing education.
This year's recipients are:
Jared Aftel
Alex Daly
Jack Fitzgerald
Matthew Fopeano
Sean Lockwood
Nicholas Loschiavo
Dylan McLaughlin
Zach Pandolfi
Tim Quercia
Good luck to all the recipients in the next chapter of your life and continued success in all you do!


Above, left to right: Jared Aftel, Sean Lockwood, Tim Quercia, Zach Pandolfi, Nicholas Loschiavo,
Mike Maiolo (MTBA President), Suzan Radwan (MTBA Secretary), Alex Daly, Matthew Fopeano, Jack Fitzgerald, Dylan McLaughlin